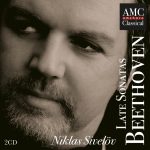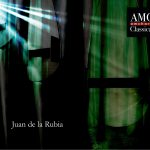 "In this incomparable music, it is as if Niklas Sivelöv celebrates that he is now the first Swede to record all piano works by Bach.

And he does it in a splendid and swinging way!"

Martin Nyström DN
AMC Classical's first compact disc dedicated to the pipe organ, the 'King of Instruments', which includes works composed over six centuries, exploring the sonic possibilities of the historic instrument in the Cathedral of Bogotá, Colombia.
The quality of sound and the versatility of the instrument, together with the acoustics of Bogotá's Cathedral, create a multicoloured palette that enhances the greatness of the works, broadening the dimension of the repertoire chosen for this recording. 
Face to Face





Lina Johnson soprano





Anne-Marie Lipsonen piano





5 stars





"The result is music that is so fine and fragile that you are almost ashamed to embrace it with your hungry ears."





Tobias Lund (Sydsvenskan, October 17, 2019)